In stark contrast to the often frustrating light breeze conditions of the May regatta, The Solent delivered a solid southerly of around 20 knots, with gusts knocking on the 30 knot door throughout the day.
Making the most of the conditions race organisers were able to deliver a full programme of sailing, which meant three races for most of the classes.
"It was feistier than we expected - going out we could hardly believe what we were seeing on the windspeed indicators, but it turned out to be true," said the Southern's Principal Race Officer Tony Lovell.
"It had a bit of a knock-on effect with the competitors, and they were breaking things faster than in a normal regatta, so there were quite a few retirements.
"But from a management point of view we did pretty well, and the wind direction held up particularly well. With that wind you couldn't fail to get races finished, but at a cost with some attrition."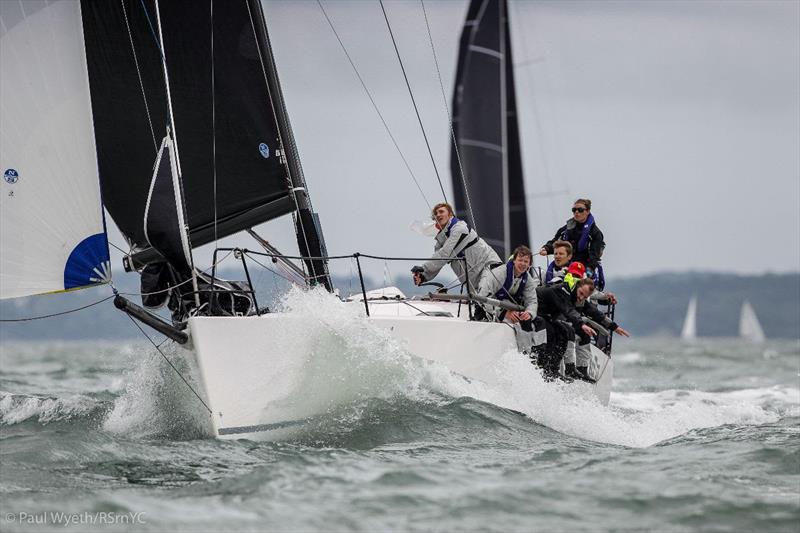 Among the varied classes out racing, IRC1 proved the most challenging with a 15-strong entry including no fewer than nine J111s.
Leading after the opening encounters was Blair and Beckett's King 40 Cobra with a 1-1-2 scoreline, but with Rob Bottomley's First 40 Sailplane hot on their heels, just a point behind thanks to a win in the last race of the day and two second spots.
"It was excellent, just a really good Solent day, it was lovely and a good strong tide put an extra factor into the mix," said Bottomley.
"And in the last race we were able to beat our old adversary Cobra, which was great as those King 40s are very hard to beat.
"There were some bit gusts out there but we had enough people who knew what they were doing. We had one guy on board, Olly, a rugby player who had never sailed before but we had him hoisting the kite at the mast - he was great."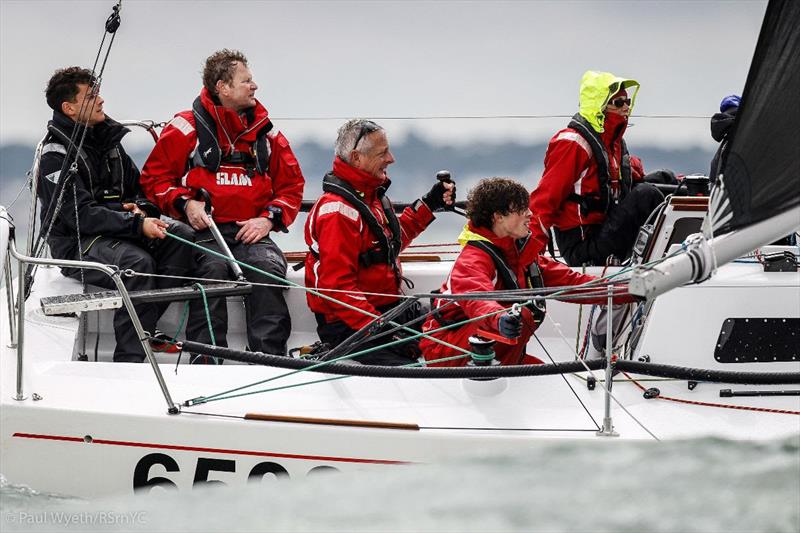 In third place in IRC1, and taking bragging rights among the J111 fraternity, was Tony Mack's McFly, who just shaded Jorg Sigg's Swiss team on Lallekonig.
Tim Goodhew's Sunfast 3200 Cora took three straight bullets to lead IRC2 ahead of the modified Cork 1720 Spider Pig.
IRC3 ended the day with John Allen's X-302 Antix and Ian and Tim Handley's Mustang 30 Gr8 Banter tied at the top with five points apiece, with David Greenhalgh's J'ronimo in third.
The hard-charging HP30 class also saw a clean sweep at the top with three wins for Malcolm Wootton's Farr 30 Evo Pegasus DekMarx, with Glyn Locks chasing him all way aboard the Farr 280 Toucan.
Straight bullets too for Graham Clapp in Jeepster to top the J70 class ahead of Fiona Hampshire's Elizabeth and Andrew Barraclough's Jenga8.
The prize for the overall winner of the 2019 Royal Southern Yacht Club Summer Series will receive a voucher from Antigua Sailing Week, which generously includes:
Seven Return flights to Antigua, funded by Antigua & Barbuda Tourism Authority.
Bareboat Dream Yacht Charter.
Dockage in UNESCO designated Nelson's Dockyard.
Free entry to the 2020 edition of Antigua Sailing Week, April 25 - May 01, 2019.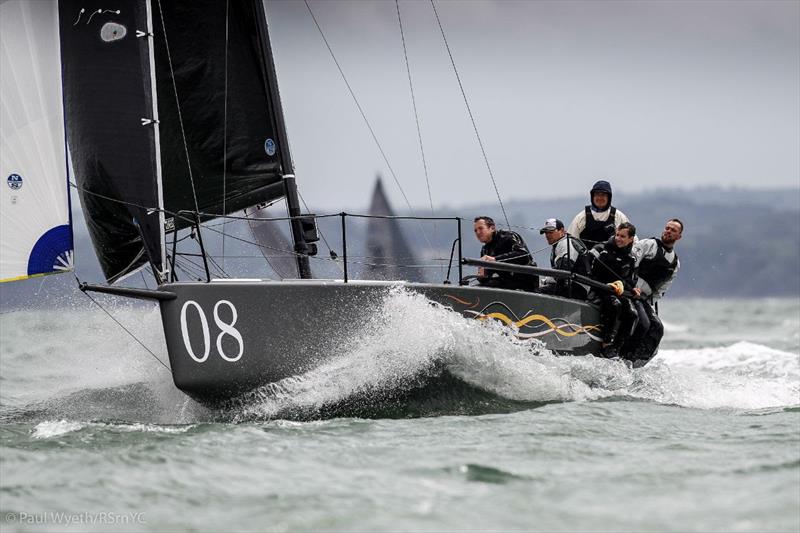 For more information including full results visit the Royal Southern YC website.